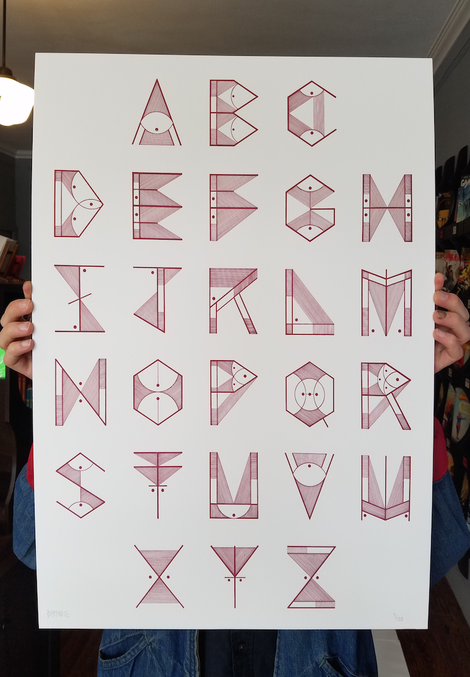 Gorgeous letterpress prints of David Cook's painstakingly detailed, hand lettered alphabet.
18×24″, 300lb cotton rag paper, dark blood red ink. Printed by Aardvark in Downtown LA.
Hand signed and numbered.

Includes a matching off white zine (with a letterpress dust jacket) compiling all of the letters, exclusive to the prints.
Also includes an original drawing of a letter!
Deluxe sets numbered 1 – 26.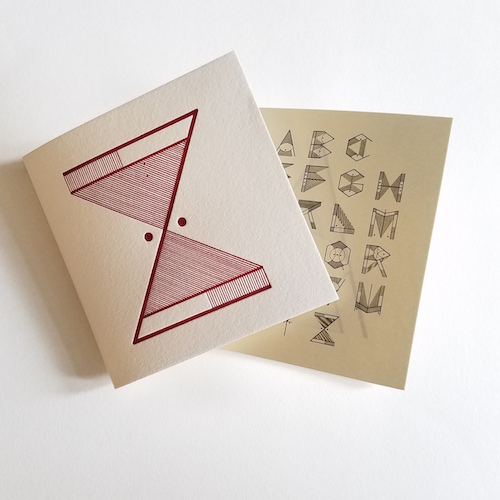 Zine included with every print.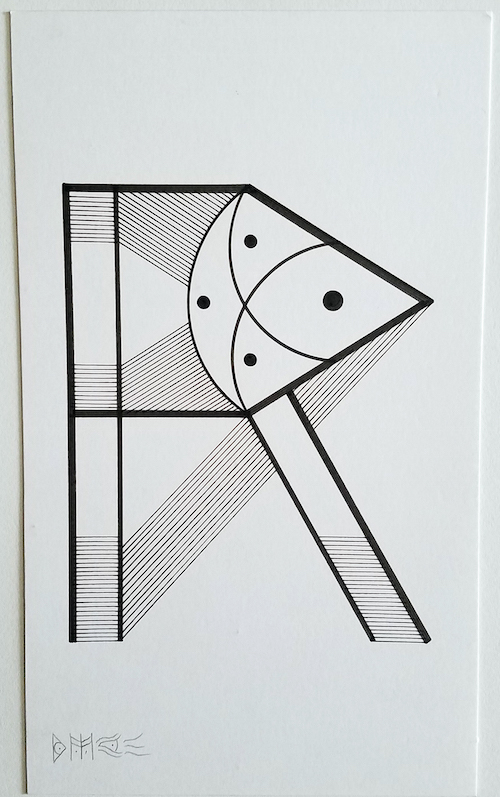 Specfic letters available upon request, depending on availability.
Standard print sets are available as well, numbered 27 – 100. They include a print and the exclusive zine.
Just need a little book to remind you how the alphabet goes? We have that, too!
White cardstock cover with multicolored interior pages. 26 pages long (duh.)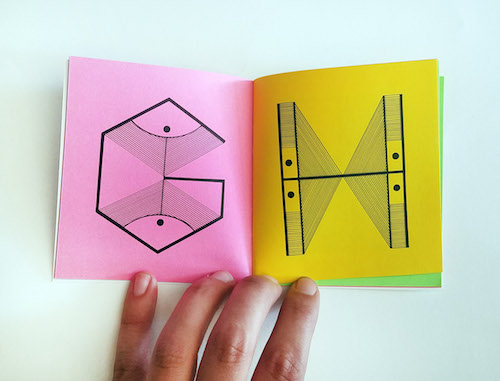 Deluxe sets, standard sets, and zines available both in store and online.