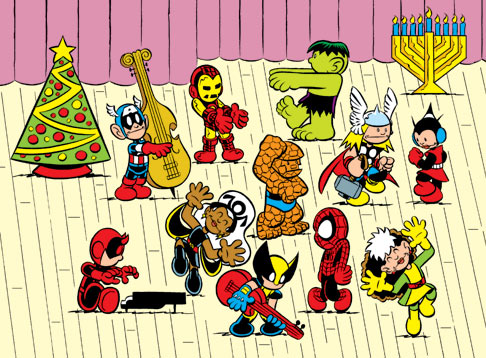 SECRET HEADQUARTERS & DUNGEON DUNGEON
HOLIDAY GIFT GUIDE
Hello everyone! It's that special time of year again, when we show our loved ones how much they mean to us by giving them the most precious gift of all – comics! Over the next several weeks we'll be sharing some of our very favorite things with you. We are sure you and your lucky gift-recievers will love them as much as we do.
2016 Holiday Gift Guide Part Two – Dave & Malachi's Picks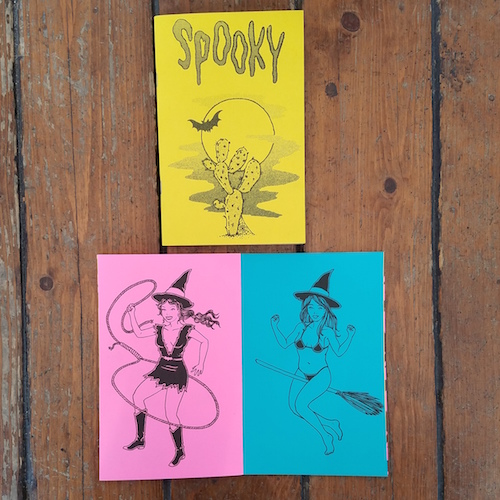 SPOOKY
SHQ Publishing
$5
Drawings of all the best Halloween stuff from elementary school, (i.e. bats, cats, and witches)
mixed with all the best stuff from High School (i.e. tits.) -Dave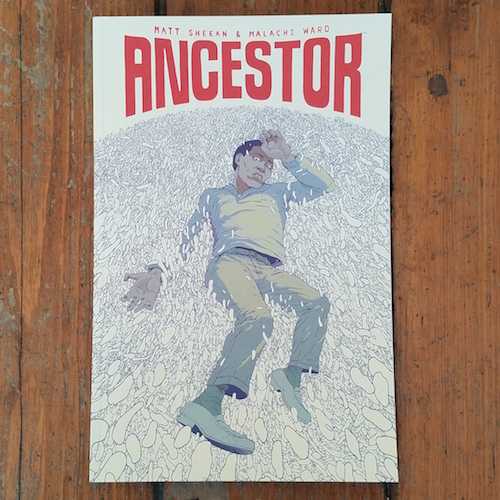 ANCESTOR
Image Comics
$15
A story told through thoughtful panels and inspired color, this book is the answer to two questions you might have as you watch Kubrick's 2001: A Space Odyssey. "This is really something else, but man would I love to get what the hell is going on…" and "Ok great, space baby, now what?" -Dave

THE LONGEST DAY OF THE FUTURE
Fantagraphics Books
$25
A funny, beautifully drawn, and almost completely wordless comic thriller where there are only two mega-corporations competing for world dominance. For fans of Jason, Terry Gilliam's Brazil, and not reading. -Malachi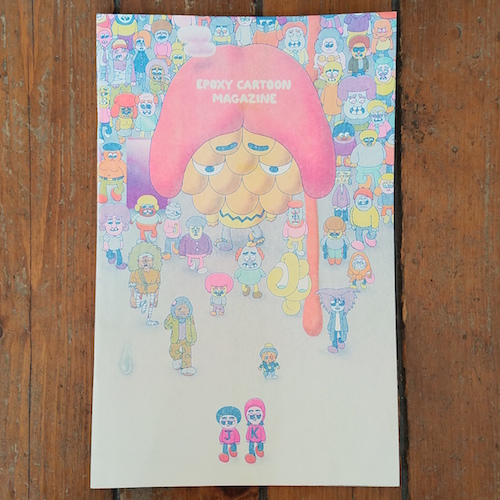 EPOXY MAGAZINE
Self-Published
$30
John Pham keeps outdoing himself with his most ambitious hand printed tour de force yet. Filled with absurd maps, puzzles, stickers, and comics inside comics inside comics. This is for anyone that enjoys the art in ephemera, whether they're into comic books or not. -Malachi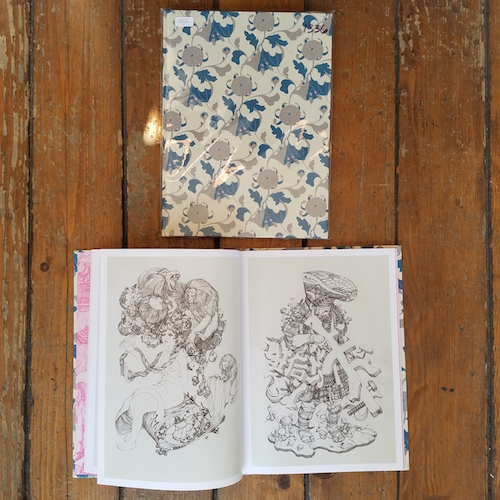 ZUGZWANG
Hidari Zingaro Gallery
$40
The official description: Zugzwang is a catalog of new James Jean work exhibited at Hidari Zingaro Gallery in Tokyo, curated by Takashi Murakami. Also included in the volume are exploratory and ancillary works created in the same period, as well as process images. The unofficial description: Holy shit this guy can draw. -Dave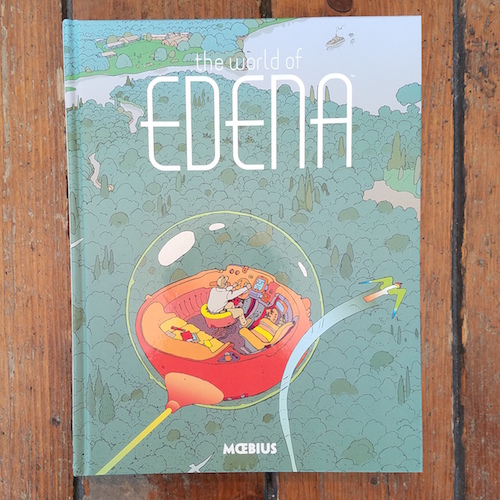 MOEBIUS: WORLD OF EDENA
Dark Horse Comics
$50
The day has finally arrived. Newly translated and impeccably printed, this book collects the long out of print Edena work in English. This gorgeous hardcover brings you a story from one of the greatest creators
of science fiction in any medium. -Malachi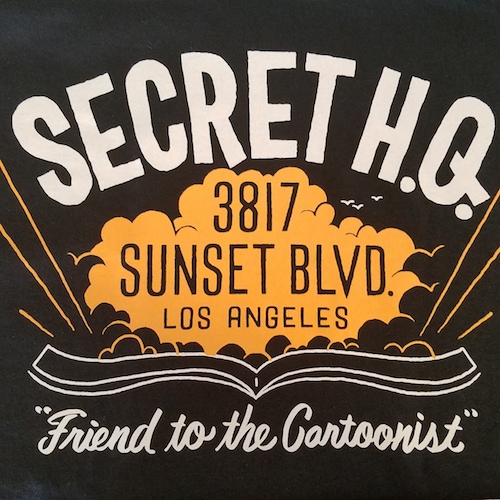 AND, just in time for the holidays, we have a brand new shirt designed by the extremely talented Jordan Crane. Make passersby unbelievably jealous as your torso exclaims, "I have been to the world's best comic book shop!" Kid and adult sizes available in both black and white. Grab one in store or through our online shop.
Stay tuned for part three…
-SHQ-