Hello everyone! It's that special time of year again, when we show our loved ones how much they mean to us by giving them the most precious gift of all – comics! Over the next several weeks we'll be sharing some of our very favorite things with you. We are sure you and your lucky gift-recievers will love them as much as we do.
2015 Holiday Gift Guide Part Two – Dungeon Dungeon Picks
All of these sweet books are available at both DD and SHQ!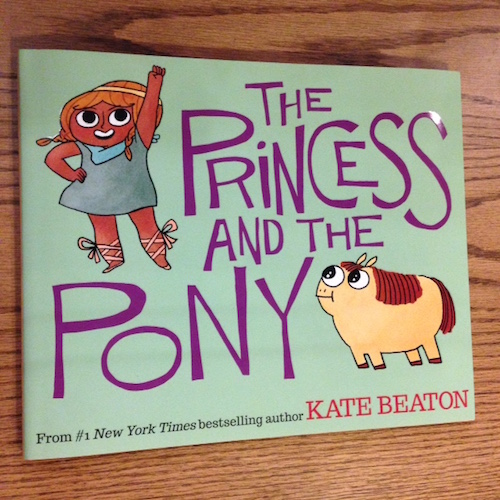 THE PRINCESS AND THE PONY BY KATE BEATON
SCHOLASTIC
$15
"A pony with a tooting issue. A pony with a lazy eye. A pony that is too small. A pony that is too round. The Greatest Warrior of all warriors! You know it. For the reader that enjoys giant laughs. And farts." – David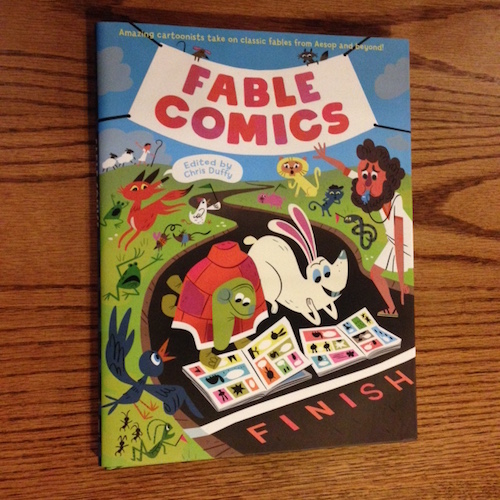 FABLE COMICS
FIRST SECOND
$20
"A striking collection of creators gather to retell and embellish much beloved fables from Aesop and beyond! Behold, the joy of leasons learned through the pens of greats like Tom Gauld, Jaime Hernandez, Mark Newgarden, James Kochalka, Eleanor Davis, and Sophie Goldstein (to name a few.) For the grown up that has had read those other kids books a few too many times to their children." – David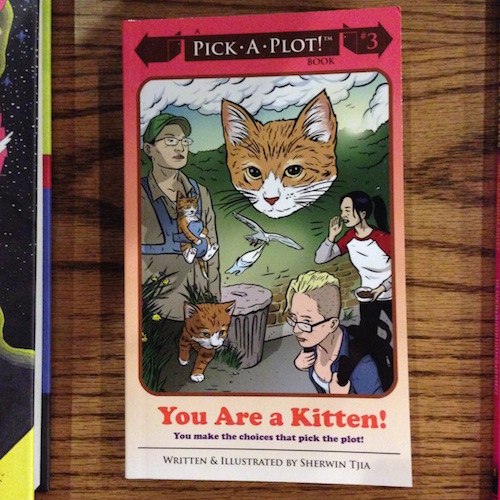 YOU ARE A KITTEN! BY SHERWIN TIJA
CONUNDRUM PRESS
$20
"You are a little, nameless kitten in the world of a Choose-Your-Own-Adventure. Hours and hours of entertainment! Are you going follow the blonde human or the brunette human? What do you do? WHAT DO YOU DO?" – Quinn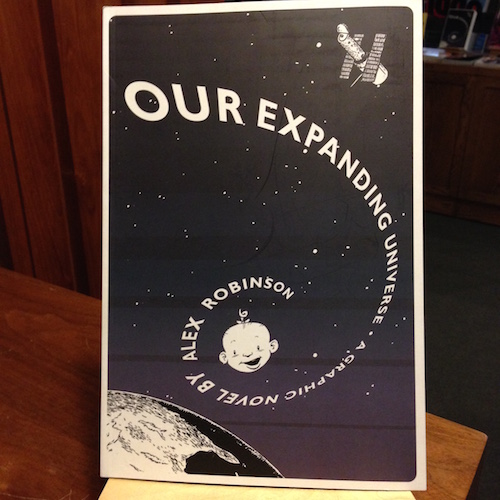 OUR EXPANDING UNIVERSE BY ALEX ROBINSON
TOP SHELF
$20
"Single. Married. Married with kids…the grass is always greener. Robinson has the amazing ability to make the smallest decisions in our lives feel big and the biggest moments feel intimate. There's a giant universe out there. Stop being self-centered. Buy this book!" – Quinn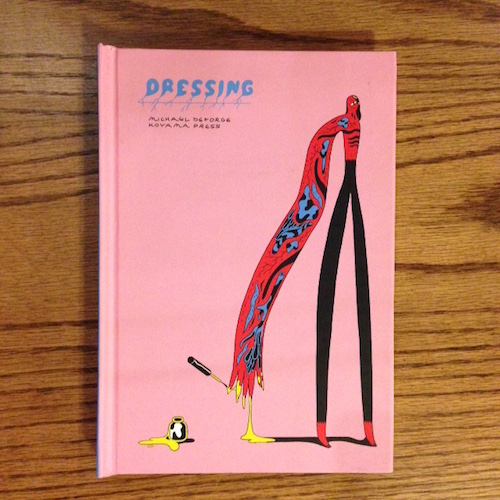 DRESSING BY MICHAEL DEFORGE
KOYAMA PRESS
$20
"Other worldly collection of short stories by Michael Deforge. For the person that thinks they have seen it all and have it all. False. Fool. Truly jaw-droppingly nutty images, stories and ideas. It's the gift that causes eyeballs to melt. Recommended." – David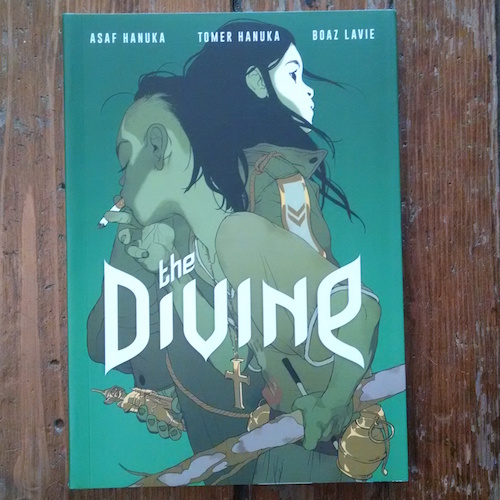 THE DIVINE BY LAVIE, HANUKA, & HANUKA
FIRST SECOND
$20
"Holy moly, these kids are terrifying. This is a story that hooks you immediately and drops you into a war torn country run by 10 year olds who smoke cigarettes and may be able to do actual magic. I have no idea what to compare this to…just read it!" – Quinn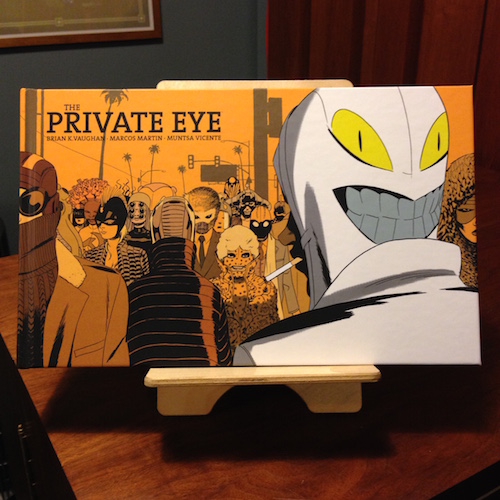 THE PRIVATE EYE BY BRIAN K. VAUGHAN & MARCOS MARTIN
IMAGE COMICS
$50
"Marcos Martin's art looks even better when you don't have to stare at a computer screen. Once only available digitally, this hardcover edition also includes the original pitch document and emails between Vaughan and Martin about what they are striving to make. Get some awesome insight into how something this epic goes from just an idea to a book you can hold in your hands. Beautiful and badass sci-fi noir." – Quinn
Stay tuned for part three…
-SHQ-