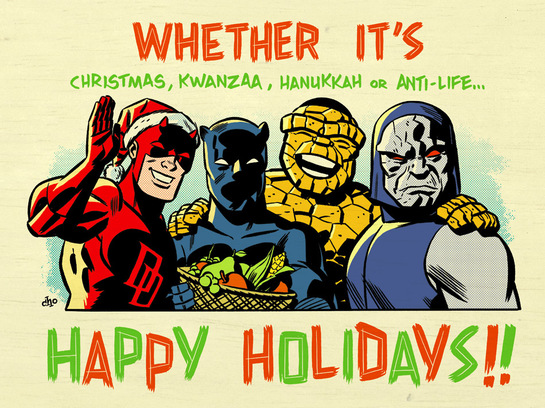 2017 Holiday Gift Guide Part Four – Something For Everyone
aka the "Oh dang Christmas is on Monday!" edition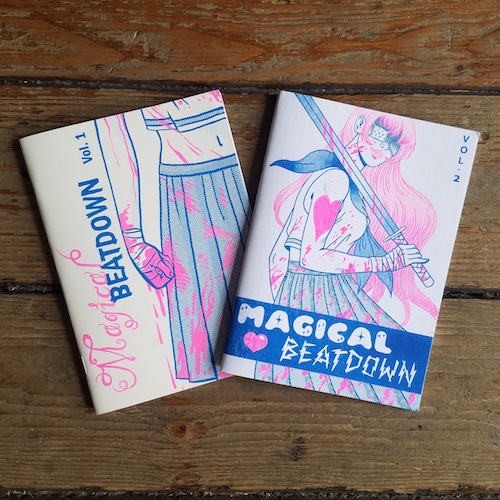 MAGICAL BEATDOWN #1 & 2
Self Published
$8, $12
Like if Sailor Moon were really sick of all dudes' nonsense. For the fed up feminist in your life.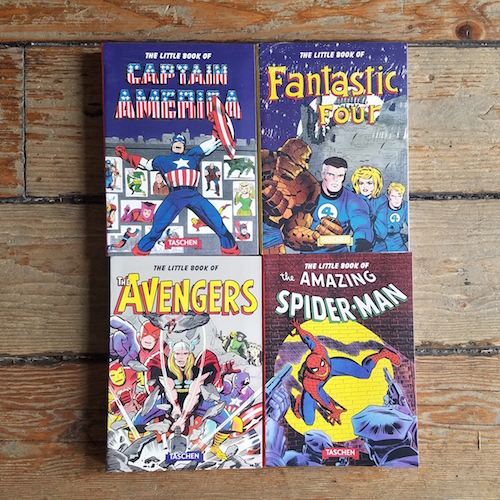 CLASSIC MARVEL COLLECTIONS
Taschen
$10 each
Art, comics, and fun facts for your favorite Marvel heroes, from the very start until present day. Great for youngsters just starting their comics education as well as adults who want to reminisce.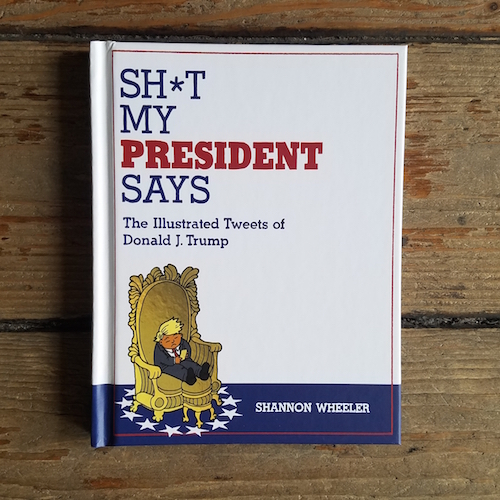 SH*T MY PRESIDENT SAYS
Top Shelf Comix
$15
Shannon Wheeler took on the inenviable task of illustrating 45's tweets. All of them… are real (somehow.) For anyone on the right side of history.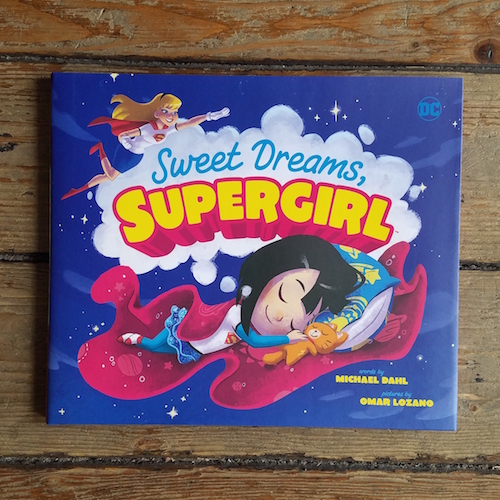 SWEET DREAMS, SUPERGIRL
Capstone
$16
Helps kids learn about bedtime with a super hero! Adorable art and great lessons. For your own sweet super girl or boy.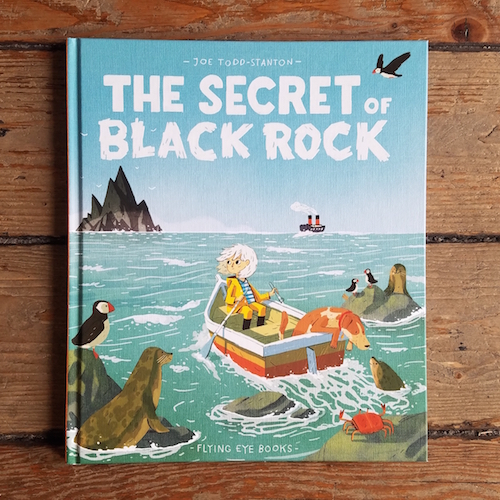 SECRET OF BLACK ROCK
Flying Eye Books
$17
A beautiful and exciting tale from the best all ages publisher on earth. Perfect for your most adventurous little buddy.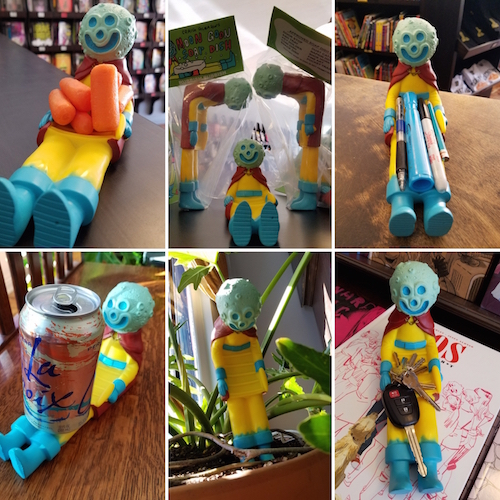 MOON GOON
Rubbish Rubbish
$20
Moon Goon! Such a jolly guy. Theoretically a soap dish but really so much more. Moon Goon is great for anyone. Moon Goon is for the people. Art by Craig Gleason!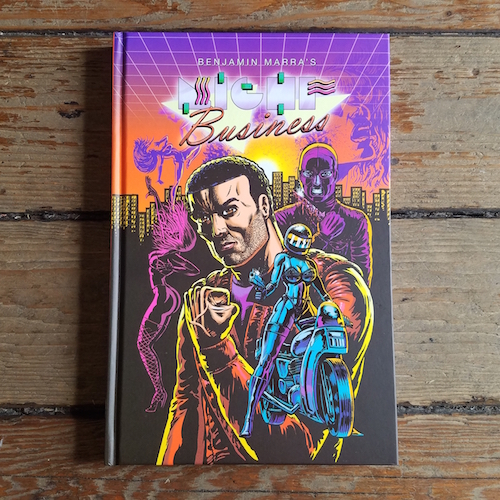 NIGHT BUSINESS
Fantagraphics
$25
An over the top story of serial killers, vigilante strippers, and street justice. For your buddy who likes crazy crime comics with a throwback vibe.

MEGASEX
Self Published
$32
Insane risographed Megg, Moog, and Owl manga from Simon Hanselmann. A bootleg of a bootleg?! Limited edition, hand numbered. For the indie snob who thinks they have everything (but they don't have this.)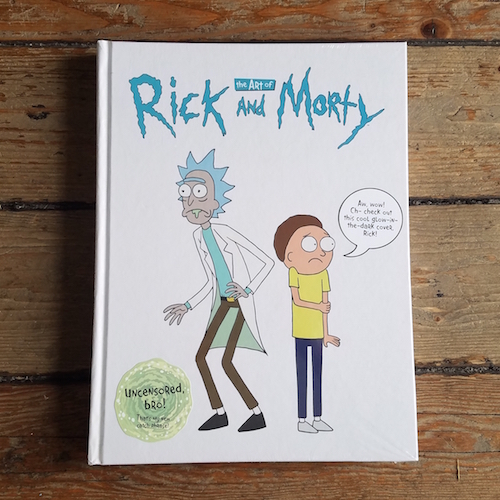 ART OF RICK AND MORTY
Dark Horse Comics
$40
Big ol' collection featuring tons of art from your favorite cartoon, including never before seen
production and concept designs! For the young (and silly) at heart.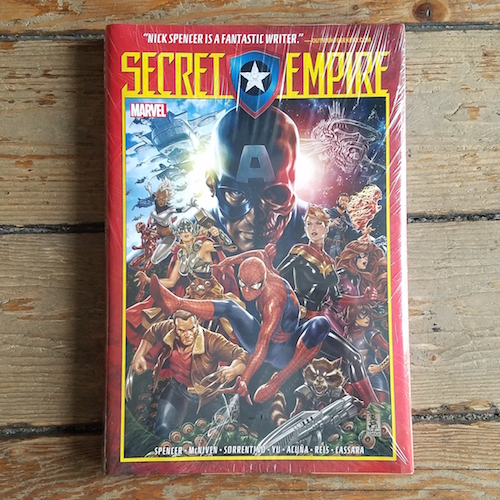 SECRET EMPIRE HC
Marvel Comics
$60
Steve Rogers as the leader of Hydra? Say it ain't so! Find out what happened in the most talked about comics event of the year.
For the lapsed super hero reader who wants to get caught up.
We have tons of great books for comic fans of all ages, as well as pins, shirts, and more! Come and see us to pick up something awesome for whomever is left on your list.
Have a wonderful holiday and happy new year!
-SHQ-